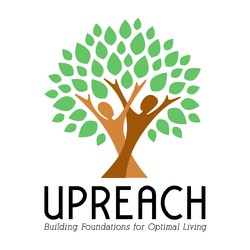 Training Coordinator
Sorry, this job has expired.
Columbus, OH
Dental Insurance, Health Insurance, Paid vacation, Vision Insurance
Company: Our mission at Upreach, LLC is to provide optimal services to individuals with physical and developmental disabilities. These services will be administered in the most professional manner at all times, and will encourage and promote independence, self determination and empowerment within
each individual served.

The Training Coordinator presents one of the first impressions of our company to new employees and candidates. The individual in this position reports directly to the Director of Human Resources and plays an integral part in the recruiting, training and recertification of our entire Staff. This individual must be able to facilitate trainings in a classroom style setting and command the room with employees of all ages and backgrounds.

• High School Diploma or Equivalent
• CPR and First Aid Certified
• 2 yrs experience in a Training or Teaching role
• 2 yrs experience in the Direct Care Field
• Intermediate knowledge of Microsoft Office, specifically Excel and PowerPoint
• Self-motivated "go getter" attitude

• Track and Manage Employee Certifications and Training prior to expiration. Manage this for a
workforce of 400.
• Provide weekly Recruiting/Training report to Hiring Manager and HR Director.
• Facilitate weekly New Hire Orientations and Welcome Classes for new employees.
• Attend Recruiting Events to show off our brand and bring in Candidates.
• Contribute "out of the box" Recruiting ideas for the Direct Care Field.
• Ensure entire workforce is in compliance with Department of Developmental Disabilities
regulations.
• Field questions from Staff regarding retraining, technology, etc.
• Assist HR Administrative Staff with various tasks as requested.
• Other related duties as assigned by UPREACH, LLC Management.

Business Hours

We are an Equal Opportunity Employer.
17220