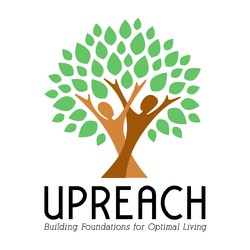 Caregiver Support Specialist
Sorry, this job has expired.
Columbus, OH
Full time, Part time, Temporary
Vision Insurance, Paid vacation, Health Insurance, Dental Insurance
Upreach LLC is Now Hiring Caregiver Support Specialists to work Temporary, Part-Time and Full-Time. $50 BONUS received after working first shift.

As a Caregiver Support Specialist you will be responsible for providing care to individuals with developmental disabilities. No prior experience is required. We hire positive, caring, motivated people who want to feel good about what they're doing.

We offer:
• A salary based on experience and performance
• Great benefits
• Advancement opportunities

• Ohio driver's license, proof of insurance, and a reliable car for work.
• Must pass drug screen.
• Must be fluent in English (speak, read, write).
• Must be able to obtain license or certification as a support specialist.
• Shifts Available
Weekdays: 2nd and 3rd Shifts – Typically 3pm – 11pm or 4pm – midnight
Weekends: All Shifts – Typically 7am – 3pm / 4pm – midnight / 11pm – 7am

Contact us today for a personal interview OR Apply in Person on Thursdays from 10am-4pm. Click "Apply now" for our address and phone number.

Caregivers / Support Specialists /Temporary, Part-Time and Full-Time receive $50 BONUS after working first shift.

We are an Equal Opportunity Employer.
17217